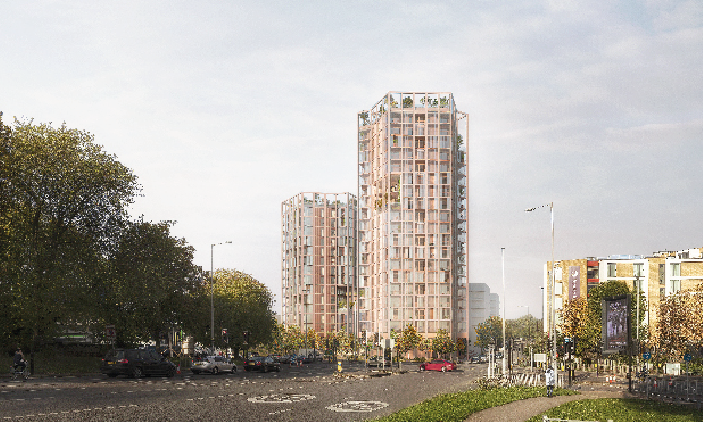 City & Suburban secures planning at New Southgate site
Unanimous consent for 182 - home scheme at New Southgate, Enfield
On December 7th Enfield Council's planning committee unanimously approved plans for a 182-apartment development on the site of a former Gas Holder, Station Road, New Southgate.
Concilio originally undertook consultation during the Covid restrictions, launching an interactive website and engaging with Councillors & stakeholders.
These conversations continued, helping to identify projects for the local community via the Southgate Millennium Green Trust that could be funded through the Section 106.
Alongside this, Concilio worked closely with the Friern Barnet and District Local History Society to ensure that historical information they had produced about the former Gas Holder would be included as part of the schemes' landscaping.
At Committee, Councillors praised the exceptional design of the scheme and were pleased to see the local engagement that had been undertaken, with a Ward Councillor speaking in favour.