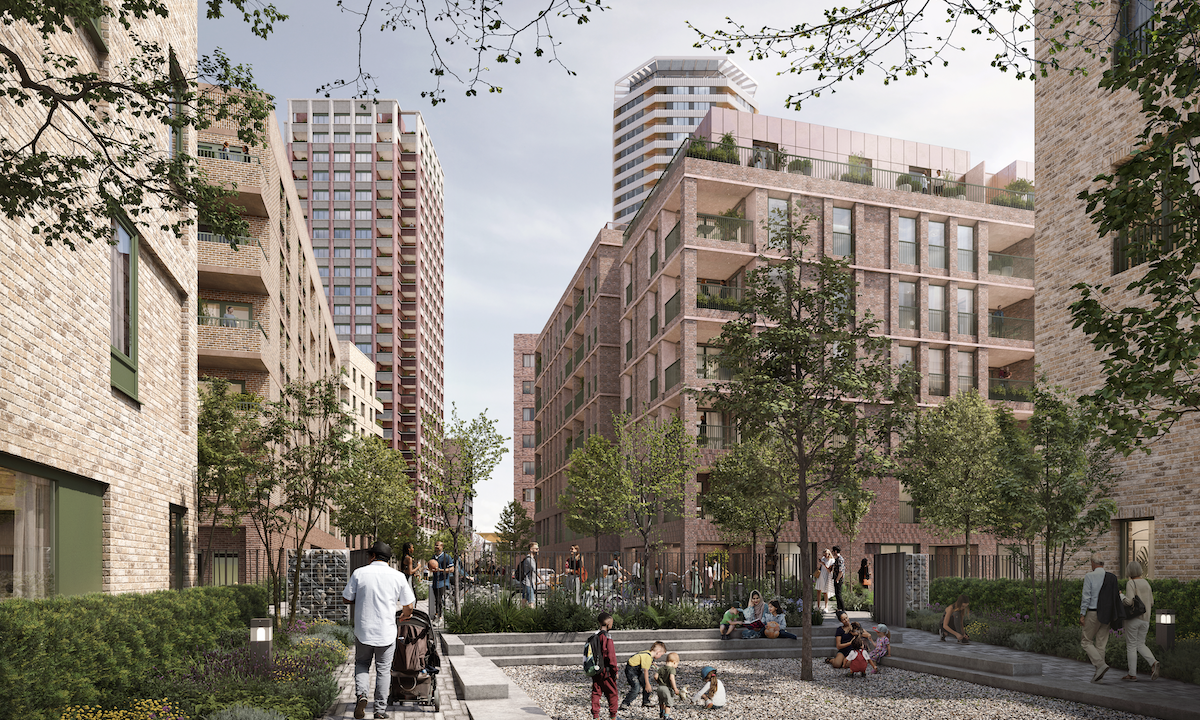 Planning granted for Vistry at Meridian Water, Enfield
676 homes approved in Enfield for Phase 1b proposals
Planning permission was granted by the Planning Committee in Enfield last night for 696 homes at Meridian Water as part of the Phase 1b application. 
In 2021 permission was granted for 300 homes in Phase 1a, with 92% being affordable.
The Phase 1b application completes the Phase 1 vision, delivering: 
676 new homes, with 42% being affordable housing. Across the whole of Phase 1 50% affordable housing will be delivered. This contrasts to the 25% originally consented in 2017. 
2,100 sqm of commercial floorspace, whch will be handed over to and managed by Enfield Council. Vistry have been working with the Council to design commercial floorspace that is flexible and can be adapted. A 600 sqm new medical centre will also be created, with the possibility to expand to meet the needs of the community. 
Green and sustainable living. In Phase 1b four distinct, publicly accessible open spaces will be created, alongside private podium spaces for residents to enjoy. In total, across Phase 1 1.4 hectares of open space will be created, including 5,461 sqm of playspace. 
Concilio advised Vistry in the run up to Committee and are also advising on the Meridian Two planning application that is schedule to go to committee in October '22.