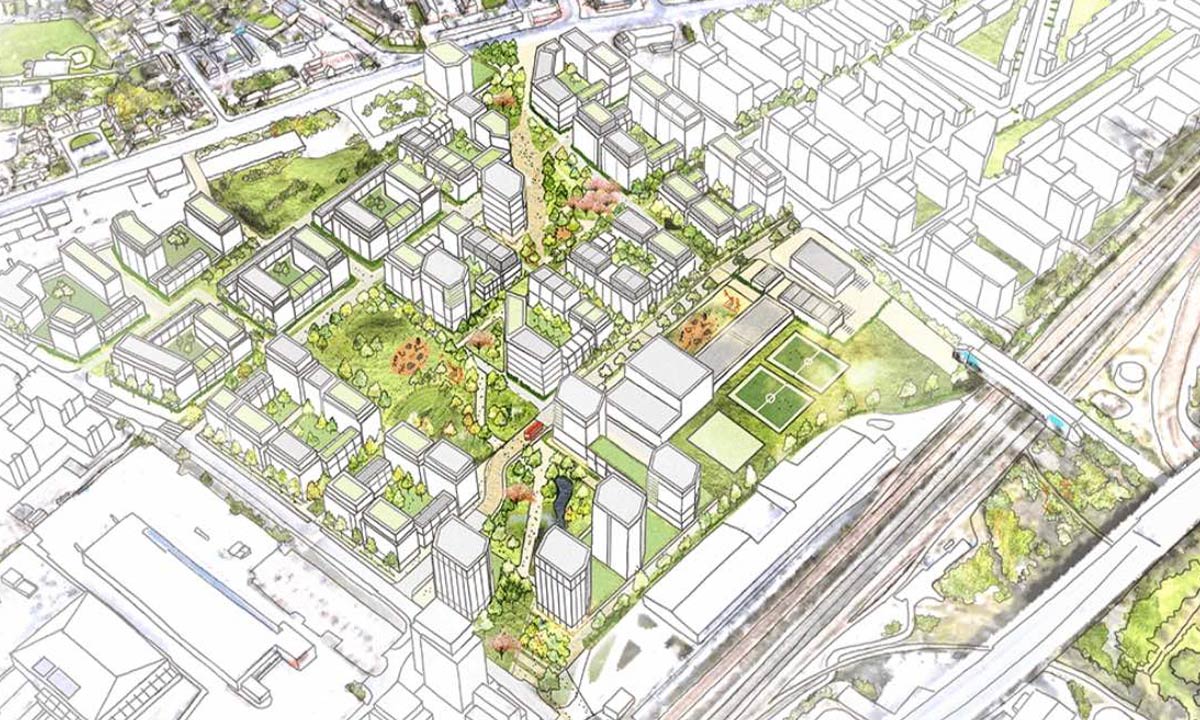 Planning Permission of the Year 2023!
Concilio provided engagement supporting for Peabody's Dagenham Green, 3,502 home development
We are delighted that Peabody won Planning Permission of the Year at the 2023 Planning Awards.
Concilio was appointed by Peabody in 2021 to provide communication support for their proposed development at the former Stamping Plant Site, Dagenham. 
Our work encompassed a wide range of communication and engagement activities including: 
A comprehensive consultation website which received thousands of views

 

Extensive social media advertising on a range of platforms, reaching out to a younger demographic

 

Focus group with young members of the Dagenham Music Academy

 

Two pop-up consultation events on Broady Street and Heathway speaking to hundreds of Dagenham residents

 

A door-knocking exercise to hear directly from the local community 

 

Hoarding design to promote the consultation 

 

A children's art competition held with neighbouring Marsh Green Primary School

 
Outline planning consent was granted unanimously in March 2022 by Barking & Dagenham Council's Planning Committee for 3,502 homes, a 5-acre urban park, land for a secondary school and a Heritage Trail that will signpost visitors to the site's rich history, including the1968 Sewing Machinists Strike. 
Commenting on Concilio's work, Peabody's Project Director Peter Cross said: 
"At Peabody we are passionate about involving the communities we work in with the new homes we're looking to deliver. At Dagenham Green, Concilio have been invaluable in helping us to reach out to the community and stakeholders during the Outline Planning process. They have been very proactive and embraced our desire to engage as widely as possible – leading door knocking, in-person events, individual stakeholder meetings and online website sand surveys. The information, including the websites, surveys and consultation reports they have produced have been high-quality, and innovative approaches have ensured we have been more visible to a wider audience. 
"This resulted in the scheme receiving greater engagement levels and feedback than almost any other development in the local area and drawing praise from the Local Planning Authority for the positive approach".